Click the link above for answers to many common questions about when our church services will resume.
Throughout the month of May we will be having online only worship services.
We will be hosting services on our Facebook and YouTube pages each Sunday morning at 10:30AM. After the live airing is complete, services may be viewed again at any time. Free DVDs of each service can be requested by contacting the church office. Please let us know if you are unable to get online and we will be happy to deliver a worship service DVD to you.
If you are in need of assistance for prayer, running errands, etc please contact the church office 270-298-7222 and leave a voicemail message. You may also go to our Facebook Page and send us a message. Someone will get back with you within 24 hours.
You may come by the church office Monday thru Friday if you would like to pick up portable communion cups or drop off your tithes and offerings. If you need communion delivered to your home, please let us know.
We will let you know via this website, Facebook, and the church's One Call when there are further updates. We encourage everyone to follow recommended health guidelines and practice social distancing at this time.
We will get through this together and our God is still faithful! We look forward to ministering alongside of you and can't wait to get back together again!
Trust in the Lord with all your heart and do not lean on your own understanding. In all your ways acknowledge Him and He will make straight your paths

. – Proverbs 3:5-6 ESV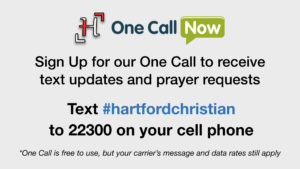 Walk the Narrow Path
Click HERE to view all of our messages on our YouTube Channel
STAY CONNECTED
Follow our social media outreach and stay connected with the latest updates, newsletters and ministry events.

SERVICE TIMES
(online only through month of May
CONTACT US
hccchurchsecretary@gmail.com

CHURCH SERVICE UPDATE
Here are answers some to common questions you might be having about resuming church services at Hartford Christian Church:
1. What day will in-person church services resume at Hartford Christian Church?

We are planning for Sunday June 7, 2020 to be our first Sunday back in the building, so long as there is not a health concern that would require churches and businesses to shut down again.

We will have 1 service at 10:30AM each Sunday.

There will not be any Sunday School, Jr. Worship, Nursery, Sunday Night, or Wednesday Night programs starting out. This includes youth and adult programs. We will plan to resume these at a later date to be determined.

2. Will we have to wear masks and gloves?

Masks and gloves will be encouraged, but not required to attend the in-person service

3. Will we have to social distance?

Yes, social distancing must be practiced in consideration of one another. We must strive for keeping at least 6 feet in distance between persons and not coming into physical contact through handshakes or hugs. Signs will be placed around the building with instructions and encouragement.

4. Will we be able to sit together?

Households will be able to sit together (everyone is already living in the same home). Everyone else must sit with at least 6 feet of space in between them and someone from a different household.

Our auditorium can seat 500 people normally. With the state guidelines of 33% capacity that means that we can have a maximum of 165 people in one gathering. Signs will be in place and sections will be taped off to instruct people where to sit and maintain social distancing. In the future, an additional worship service time may be added if we need to better accommodate numbers in attendance.

5. Will there be a greeting time?

No, we will not have a normal "meet and greet" time in our service when we start back. As you see people at church you will be encouraged to give a "Smile & Wave" instead of a "Handshake & Hug" while maintaining social distancing.

6. Will we be singing in the service?

Currently CDC guidelines discourage corporate singing due to the increase spread of aerosol particles. As we begin in-person services again, we will not have a corporate time of singing for the first few weeks. That means that there will not be choir or congregational singing. We will, however, utilize instrumental music and special music presentations (which may include a soloist singing). Our goal is to return to full congregational singing as quickly and safely as possible. The church board will be meeting Sunday evening on June 7th to discuss any adjustments that will need to be made to the services.

7. Will there be nursery or children's classes?

No, there will not be any nursery, children's classes, Jr. Worship, or Sunday School starting back. Children will be in the main service with their families.

8. Will the restrooms be available?

Yes, the restrooms will be open, but only one person will be allowed to go in at a time. Disinfectant spray will be placed in each of the stalls and on the sink and individuals will be asked to disinfect any surfaces they came into contact with before leaving the bathroom. Soap and Hand Sanitizer stations will also be available.

9. How will the building be cleaned?

Before each in-person service, a small volunteer crew will wipe down and spray all of the pews, door handles, restrooms, and other common surfaces with disinfectant.

10. Will we be passing trays, handing out bulletins, Communion, etc?

In order to limit contact and reduce the spread of illness we will make the following adjustments:

No bulletins, prayer sheets, or pens will be handed out.
Announcements will be on the screen and prayer updates will be given in the service.

Attendance pads will not be passed

Hymnals & pew Bibles will be taken out of the pews and placed in storage

Offering trays will not be passed. The blue lock boxes we have been using for offering will be available at each entrance for people to place their tithes & offerings.

Communion trays will not be passed. We will have tables set up with the individual pre-packaged cups set out for each person to pick up as they enter the auditorium. Trash cans will be placed by the exits so that each person can dispose of their communion cups at the end of the service.


We will continue to celebrate communion together at every Sunday service.

11. What options are available for people who are sick or otherwise do not feel comfortable attending in-person services right away?

Anyone who is not feeling well, has displayed symptoms, or has an elevated temperature will be asked to stay home during this time. We will not be taking temperatures at the church, but trusting individuals to monitor their own health and make the appropriate decisions about attending.

Anyone who has been exposed to the coronavirus will be asked to stay home until they have completed the time of quarantine recommended by local health officials.

Anyone who does not feel comfortable attending services will be encouraged to use their best judgement. We will completely understand your decision and will continue to love and support you!

Online services will still be made available through Facebook and YouTube. We will be updating our video equipment in the next few weeks to allow us to stream the in-person service directly to the internet so that people may participate from home.

You may still pick up communion and drop off offering at church throughout the week. We will still have people available to deliver communion and DVDs of the worship services to you.

12. How long will we have to social distance? When will we have our normal services & classes again?

The honest answer is that we don't know. But we are going to be constantly re-evaluating what we are doing, looking at current health guidelines, talking to other churches in our community to see what they are doing, listening to our people about how you are feeling about this, and covering all decisions with lots of prayer.

We will have a board meeting on the evening of Sunday June 7th at 5PM to discuss how the first in-person service went, what changes need to be made, and create a plan going forward. This will be an ongoing process to remain flexible and make adjustments. Our goal is to gradually return to normal in a safe and responsible way.

We love our church and our community and want to make wise, informed decisions while showing the love of Jesus to our neighbors. Thank you for your prayers, encouragement, flexibility, compassion, and partnership throughout this unprecedented time! We love you and can't wait to see you in person again!

Hartford Christian Church is affiliated with the Independent Christian Churches/Churches of Christ. We embrace that there will be differing theological views among our leadership and hold tightly to the principle, "In essentials, unity; in opinions, liberty; in all things love." We adhere to the following belief system:

The Bible
We believe that the Bible is the divinely preserved and inspired Word of God. (2 Timothy 3:16.) Therefore, we will use the Bible as the guide for our counseling, writing, training, worship and speaking ministries.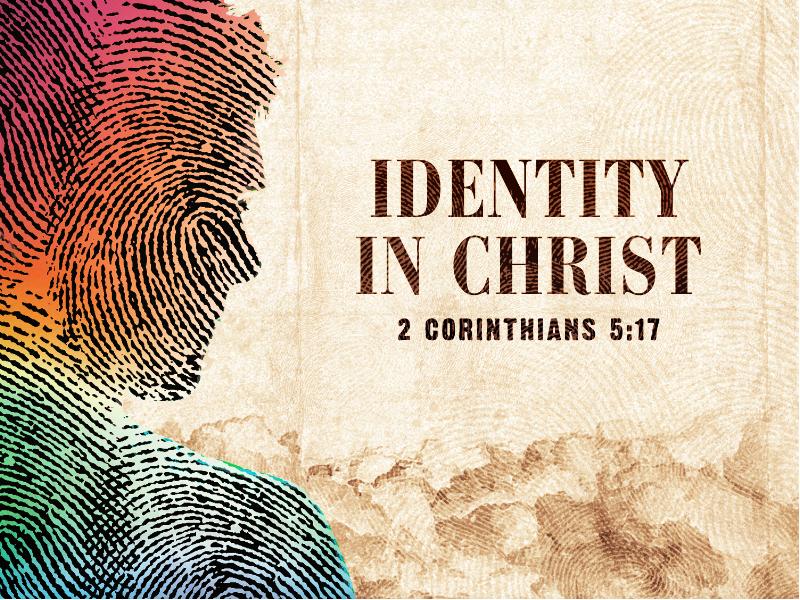 God The Father, The Son & The Holy Spirit
We believe God is eternally and simultaneously both one and three: Father, Son, and Spirit. (John 17:11; 1 Corinthians 3:16)
We believe that Jesus Christ was, in the flesh, both God and man…and that he died for our sins…and that he arose from the dead. (John 1:1-14; 1 Corinthians 15:1-8)
We believe that the Holy Spirit is the indwelling Presence of God in the believer. He equips and empowers us for personal growth and service in the church and in the world.(John 14:26; 1 Corinthians 6:19-20)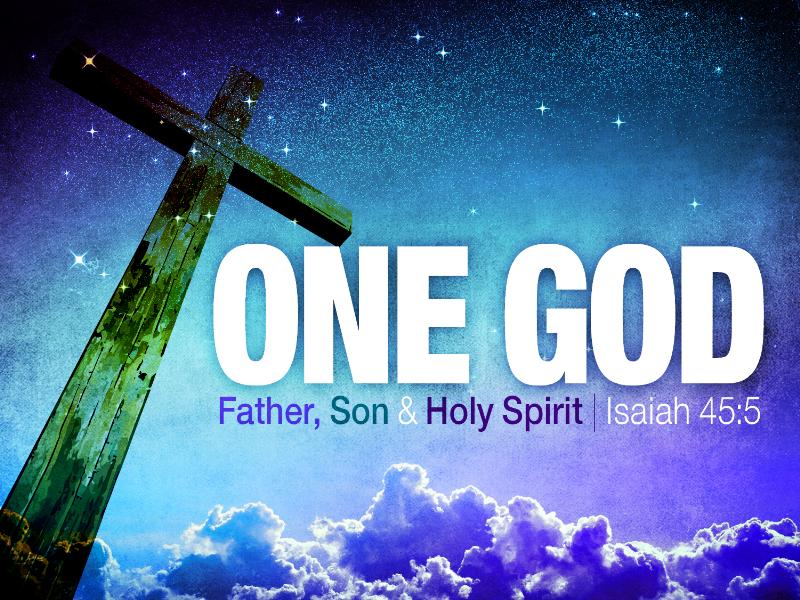 Sin & Salvation
We believe that every person has a worth as a creation of God, but all have sinned and fallen short of God's perfection, making union with God by human effort impossible. (Romans 3:23)
We believe that forgiveness of sin and the promise of eternal life are available to all people who will accept the free gift of God's grace through Jesus Christ. (John 3:16-17)
We believe that those trusting Christ should repent of their sins, confess their faith, and be baptized into the Father, Son and Holy Spirit. (Acts 2:38; Matthew 28:19-20)
We believe that the church is the community of God and the body of Christ on earth and exists to reach those who are far from Christ and to disciple believers. (Matthew 28:19-20) We believe that Christ's church is the only hope for mankind (Matt. 16:18)
We believe that leadership is the hope of the church (2 Tim. 2:2)
We believe that Jesus Christ will one day return, as King of Kings and Lord of Lords, to take the church to heaven for eternity. (I Thessalonians 4:13-18)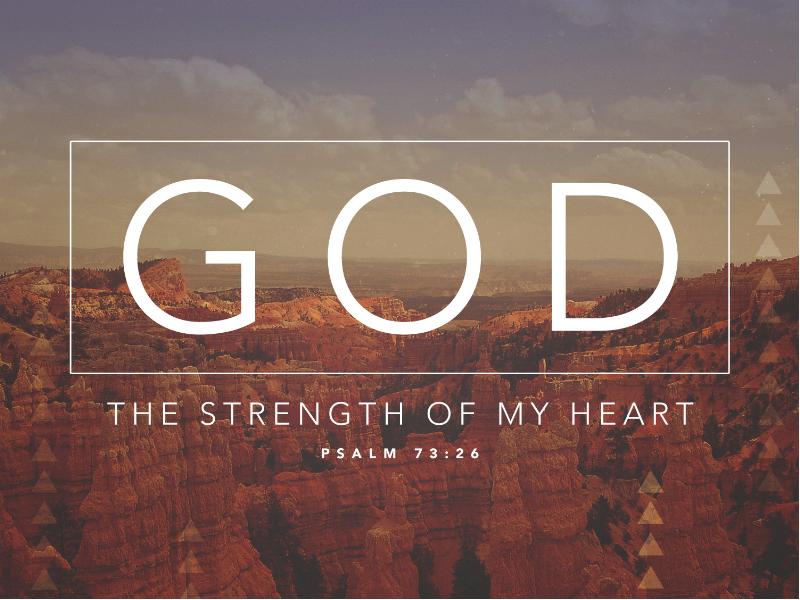 If you want more information about how you can get involved, email: scott@hartfordchristian.com
Where Can I Serve?
Jesus told us, his disciples, to make disciples of all nations. One of the most important values of this church is our mission to the world. It begins in our own community, and spreads overseas to every nation. Church members are involved in a variety of ministries from things as simple as washing the church vehicles, to preparing the church bulletins.
Mission Outreach
Hartford Christian Church is thrilled to be part of the spread of God's kingdom around the world. We are active in sending missionaries and supporting these missionaries with our money and with our prayers. We encourage all of our people to respond to God's call for laborers, whether it means that they move to a foreign country or live and minister in our own community. Our missions team – the Go Ye Council – meets monthly to plan ways to impact our local community and as well as around the world.
Music & Drama
God-honoring worship is something we strive for. Many church members get involved in our music and drama ministry. Some play their instruments. Some are vocalists. Others are involved in the choir. Still others get involved in drama. These volunteers are an important part of the ministry of our church, using their talents and gifts to glorify God.
The "Out to Lunch Bunch"
The first Tuesday of every month the "Out to Lunch Bunch" picks a restaurant in our community to visit for a great time of food and fellowship! A sign-up sheet is located across from the church office. Everyone is welcome!
Media & Technology Using media to spread the gospel is a privilege of this church. In an age of widespread technology, we have a stewardship to use these tools as best as possible for kingdom purposes. All of our weekly sermons are uploaded to our website in video and audio formats. You can connect with us through our church podcast or our YouTube channel. We also maintain an active Facebook feed for additional church communication. Work Groups We have several mens and womens work groups that take on various service projects in our church and around the community. Projects include decorating the church, setting up tables for community dinners, preparing meals for families who have lost loved ones, as well as clean up and yard work for those in need. Prayer Warriors Prayer cannot be overestimated. Prayer moves the hand of God. Our Church is a body of believers dependent upon prayer, and committed to seeking God's guidance. Each Sunday, during the morning service, a team of volunteers is praying for the ministry of the Word. Throughout the week, volunteers from our Prayer Warriors team pray for the ministers, elders, deacons, a list of church members, any special requests, and missionary prayer needs. Each Wednesday, the church comes together for a special time of prayer and Bible study.
Core Groups
On Sunday Nights our adults meet together in groups to study the Core 52 verses in the Bible. Video teaching, small group discussion, prayer, and lots of laughter make this a great way to get plugged in with the church!

How Do I Meet People?
Our church is not a place for spectators. It is a place for team members. Whether you are a five-year old child, a ninety-five year old grandmother, a busy mom, or a businessman with big responsibilities, we want you to be a part of our vibrant church community. Here is how you can learn, serve, and grow at this church.
Group Studies
Often, smaller groups of people are better able to interact and learn about a topic than larger groups are. For that reason, our church has several different groups that meet at the church. We offer a traditional Sunday School hour at 9:30AM every Sunday. In addition, there are Ladies and Mens Bible Studies that occur throughout the year.. If you'd like to find out what groups are available, email
scott@hartfordchristian.com
Children's Ministry
Each Sunday morning, children get to participate in their own classes. Bible lessons are taught in such a way that every child gets to participate and learn. Each of the class teachers is carefully screened and thoroughly trained in children's instruction. The children's ministry of our church is recognized for their meaningful interaction with kids. For more information, email
elaine@hartfordchristian.com
Student Ministry
Life can get complicated as teens cross that nebulous threshold into adulthood. There are complicated decisions. Bigger stakes. Serious relationships. And a whole lot more decisions. The Student Ministry of our church provides a welcoming atmosphere for Middle School and High School students. For more information, email
scott@hartfordchristian.com
Women's Group
Women's groups give the ladies in our church family special times of interaction. Our women's groups, located in several locations throughout our community, are times of Bible study, prayer (and, of course, food). These groups provide a refreshing discipleship opportunity for the women in the church.
Over 50's
Once you get past fifty, the fun has just begun. Whether retired, just plain tired, or active as ever, the over-50 group of Hartford Christian provides refreshment, ministry, and times of valuable interaction. A mentoring ministry gives older believers a chance to meet with and help younger believers grow in Christ.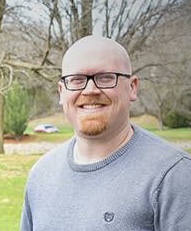 SCOTT PARKER
Senior Minister
Scott is a graduate of Louisville Bible College and is passionate about developing devoted followers of Jesus. He believes that every person has a ministry for which God has prepared them. He seeks to help others find their calling in service.
Scott loves to spend time with his family and friends, go on walks, quote 90's movies, travel, and discover local cuisine.
His favorite Bible verses are Proverbs 3:5-6 – "Trust in the Lord with all your heart, and do not lean on your own understanding. In all your ways acknowledge him, and he will make straight your paths."
Have questions about getting connected in our church, growing in your faith, or our Middle School & High School Student Ministry? Email Scott at: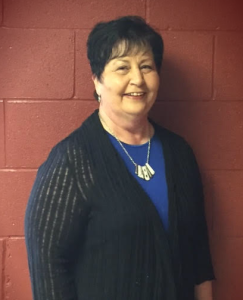 ELAINE CORDREY
Childrens Ministry Director
Elaine was born in Cincinnati, Ohio where she attended the Cincinnati Christian University. She has three children and eight grandchildren. She has worked as Secretary and/or Children's Director since the mid 1990's.
Being with family, friends and her dog, Missy, are some of her favorite things. In her free time she likes to scrapbook for her grandchildren. She loves the Lord and desires teaching children about His great love for them.
Her favorite Bible verse is Matthew 19:26 – "Jesus looked at them and said, 'With man this is impossible, but with God all things are possible.'"
Want to know about our Children's Ministry and how you can serve? Email Elaine at: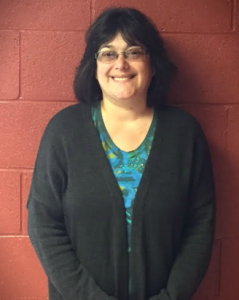 MARIA SMITH
Church Secretary
Maria is the smiling face that keeps the office of Hartford Christian Church running smoothly. She was born in Hazard, KY and lived in Arkansas, Texas, and Italy before settling back in Beaver Dam.
Maria loves to spend time with her family and friends. Some of her favorite afternoons involve cookouts and watching her kids play games in the yard.
Maria has a servant's heart for ministry. She finds her greatest feeling of worth when she is helping others. She believes that this is how we best show people the love of Jesus.
Her favorite Bible verse is Hebrews 11:1 – "Now faith is confidence in what we hope for and assurance about what we do not see."
Have questions about upcoming events, the Family Life Center, or church publications? Email Maria at: