Join Us For a

FREE Concert
Featuring Contemporary Christian Artist
When:
Friday, July 23, 2021 @ 7:00 pm
Where:
Hartford Christian Church
122 Walnut St, Hartford, KY 42347
Space is limited. RSVPs Are Required.
RSVP Today by clicking the link below!
Greetings Friends!
Thank you for checking out our website. We are currently offering Sunday morning services both in-person and online. In-person Sunday School will be at 9:30am and Worship will be at 10:30am with Junior Church for the elementary students. Online services stream at 10:30am on Facebook and YouTube. They will be immediately available to re-watch online after the service ends.
We have taken precautions to ensure safety and social distancing. Our auditorium that normally seats 600 has been taped off to ensure that families are seated at least 6 feet apart. Masks are encouraged for all attending services. All 5 entrances will be open before and after services so that everyone can enter & exit safely. Hand sanitizer and face masks are provided at all entrances. Children 5 and under will not be asked to wear a mask. Sunday Schools will continue to meet in the same open areas where they have met for the last several months. Elementary age children who attend Junior Worship will be seated spaced apart in our Fellowship Hall and wear masks. Our Pre-K and Kindergarten class will be available for ages 3-5 years. Nursery will available for children 2 and under. All of our Kids Ministry Volunteers will be wearing masks. Children 5 and under will not be asked to wear a mask. All areas are disinfected weekly before Sunday services.
We hope that you will worship with us this Sunday as we celebrate Jesus Christ together!
Scott Parker,
HCC Senior Minister
If you are in need of assistance for prayer, running errands, etc please contact the church office 270-298-7222 and leave a voicemail message. You may also go to our Facebook Page and send us a message. Someone will get back with you within 24 hours.
We will get through this together and our God is still faithful! We look forward to ministering alongside of you aParty nd can't wait to get back together again!
Trust in the Lord with all your heart and do not lean on your own understanding. In all your ways acknowledge Him and He will make straight your paths

. – Proverbs 3:5-6 ESV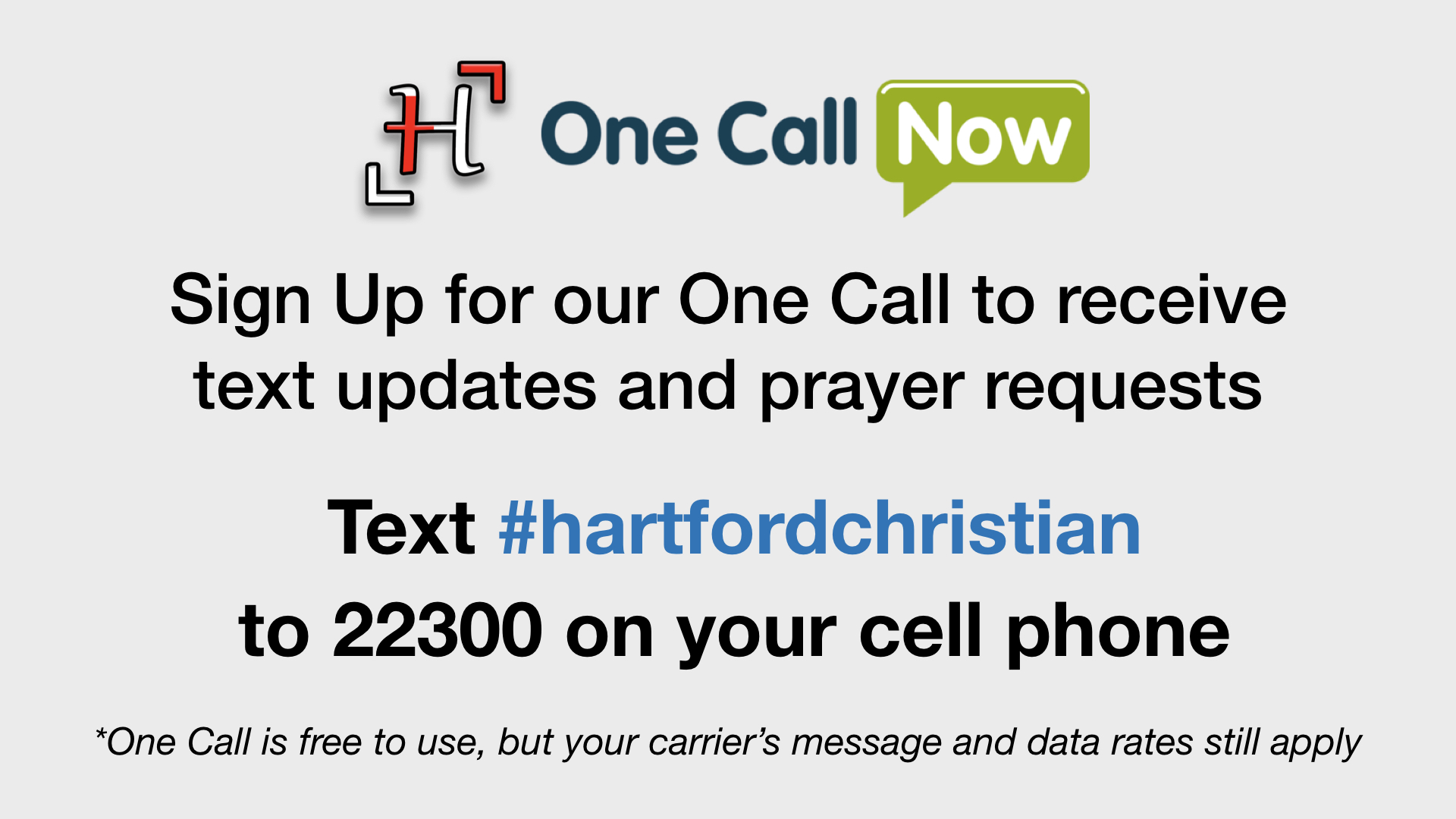 When My People Pray
Speaker – Scott Parker
Click HERE to view all of our messages on our YouTube Channel
STAY CONNECTED
Follow our social media outreach and stay connected with the latest updates, newsletters and ministry events.

CONTACT US
hccchurchsecretary@gmail.com



June 14 – 19, 2021
Johnson University, Knoxville, TN
Who?
Rising Freshmen
(just completed 8th Grade)
Graduated Seniors
(just completed 12th Grade)
For decades Christ in Youth (CIY) has been focused on developing students into leaders in God's Kingdom. This is the best week you will spend all summer… GUARANTEED!
What?
CIY Move is a week-long discipleship conference designed to engage students on a deeper level with God's calling on their lives to be Kingdom Workers.
Powerful teaching, uplifting worship, creative experiences and small groups all focused on helping students grow in their faith.
PLUS… There are TONS of tournaments, games, talent shows and all around FUN!!!
When?
Be @HCC packed & ready @7:30AM
We will return to HCC
on
Saturday June 19th
around 3:30PM
– 1 Large bag or suitcase
– 1 Sleeping bag or bed sheets
Snacks should fit inside of your bags.
The less you bring,
the more room we'll have in the church van!
Cost?
Registration Cost = $300/student.
But, Hartford Christian Church will pay HALF!
So, registration cost per student = $150
This includes the MOVE conference & materials, a MOVE T-shirt, travel & lodging for the week, and most of your meals that week (all except 4).
You will need spending money for offering, souvenirs, snacks, 4 meals while traveling, and Free Day Activity off campus.
Approximately $100
should cover spending.
The Packing List can be found HERE
How to Register
PAYMENT SCHEDULE ($150 to be paid by student)
$50 DEPOSIT D
UE = SUNDAY MARCH 28TH
$100 BALANCE DUE = SUNDAY APRIL 25TH
We have space for

17 TOTAL

people (students + adults).
Turn in your deposit ASAP to secure your spot!
FORMS NEEDED
CIY will be required to follow local guidelines for mask wearing & social distancing.
In addition to wearing masks and having temperatures checked, the following forms are needed to attend:
1. Click HERE to complete CIY's Online Medical Release Form (required for all students & adults)
2. Click HERE to print a Church Permission Form for students. Please complete and turn in to Scott by APRIL 25TH
Also, all adult volunteers attending will need a background check in the last 12 months. The church will be looking into providing those.
*Make checks payable to: Hartford Christian Church.
**Please put cash payments in an envelope w/ the students' name.
***If cost is an issue, please talk to Scott. We want everyone to be able to go!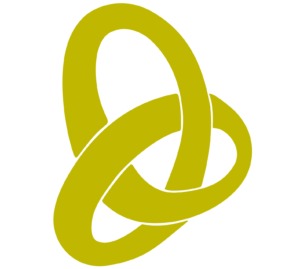 DOWNLOAD THE CIY MOVE APP FOR PROGRAM GUIDE, DAILY SCHEDULE, DEVOTIONS, SEATING CHARTS, RULES & GUIDELINES AND MORE!

Hartford Christian Church is affiliated with the Independent Christian Churches/Churches of Christ. We embrace that there will be differing theological views among our leadership and hold tightly to the principle, "In essentials, unity; in opinions, liberty; in all things love." We adhere to the following belief system:

The Bible
We believe that the Bible is the divinely preserved and inspired Word of God. (2 Timothy 3:16.) Therefore, we will use the Bible as the guide for our counseling, writing, training, worship and speaking ministries.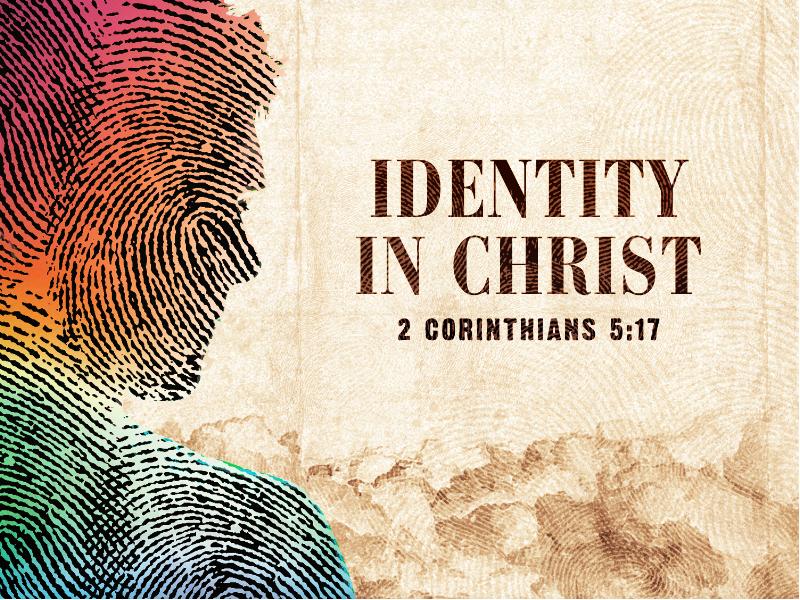 God The Father, The Son & The Holy Spirit
We believe God is eternally and simultaneously both one and three: Father, Son, and Spirit. (John 17:11; 1 Corinthians 3:16)
We believe that Jesus Christ was, in the flesh, both God and man…and that he died for our sins…and that he arose from the dead. (John 1:1-14; 1 Corinthians 15:1-8)
We believe that the Holy Spirit is the indwelling Presence of God in the believer. He equips and empowers us for personal growth and service in the church and in the world.(John 14:26; 1 Corinthians 6:19-20)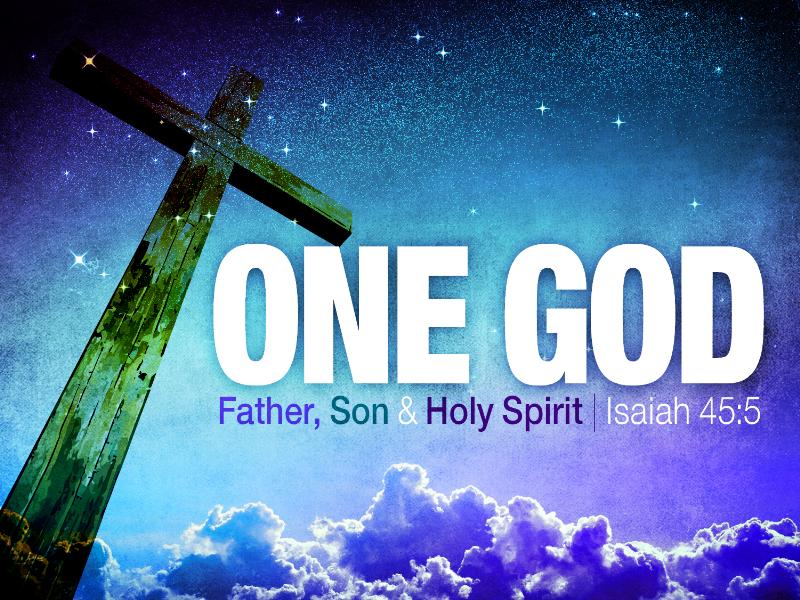 Sin & Salvation
We believe that every person has a worth as a creation of God, but all have sinned and fallen short of God's perfection, making union with God by human effort impossible. (Romans 3:23)
We believe that forgiveness of sin and the promise of eternal life are available to all people who will accept the free gift of God's grace through Jesus Christ. (John 3:16-17)
We believe that those trusting Christ should repent of their sins, confess their faith, and be baptized into the Father, Son and Holy Spirit. (Acts 2:38; Matthew 28:19-20)
We believe that the church is the community of God and the body of Christ on earth and exists to reach those who are far from Christ and to disciple believers. (Matthew 28:19-20) We believe that Christ's church is the only hope for mankind (Matt. 16:18)
We believe that leadership is the hope of the church (2 Tim. 2:2)
We believe that Jesus Christ will one day return, as King of Kings and Lord of Lords, to take the church to heaven for eternity. (I Thessalonians 4:13-18)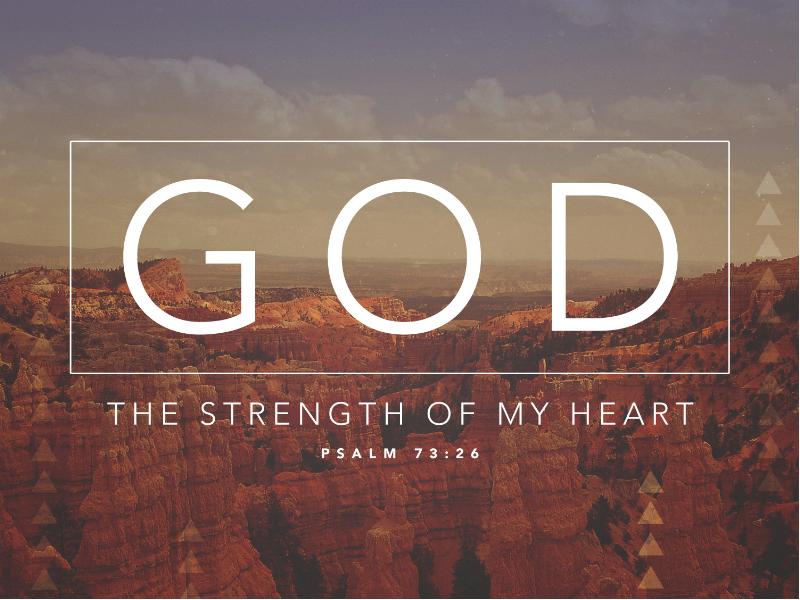 If you want more information about how you can get involved, email: scott@hartfordchristian.com
Where Can I Serve?
Jesus told us, his disciples, to make disciples of all nations. One of the most important values of this church is our mission to the world. It begins in our own community, and spreads overseas to every nation. Church members are involved in a variety of ministries from things as simple as washing the church vehicles, to preparing the church bulletins.
Mission Outreach
Hartford Christian Church is thrilled to be part of the spread of God's kingdom around the world. We are active in sending missionaries and supporting these missionaries with our money and with our prayers. We encourage all of our people to respond to God's call for laborers, whether it means that they move to a foreign country or live and minister in our own community. Our missions team – the Go Ye Council – meets monthly to plan ways to impact our local community and as well as around the world.
Music & Drama
God-honoring worship is something we strive for. Many church members get involved in our music and drama ministry. Some play their instruments. Some are vocalists. Others are involved in the choir. Still others get involved in drama. These volunteers are an important part of the ministry of our church, using their talents and gifts to glorify God.
The "Out to Lunch Bunch"
The first Tuesday of every month the "Out to Lunch Bunch" picks a restaurant in our community to visit for a great time of food and fellowship! A sign-up sheet is located across from the church office. Everyone is welcome!
Media & Technology Using media to spread the gospel is a privilege of this church. In an age of widespread technology, we have a stewardship to use these tools as best as possible for kingdom purposes. All of our weekly sermons are uploaded to our website in video and audio formats. You can connect with us through our church podcast or our YouTube channel. We also maintain an active Facebook feed for additional church communication. Work Groups We have several mens and womens work groups that take on various service projects in our church and around the community. Projects include decorating the church, setting up tables for community dinners, preparing meals for families who have lost loved ones, as well as clean up and yard work for those in need. Prayer Warriors Prayer cannot be overestimated. Prayer moves the hand of God. Our Church is a body of believers dependent upon prayer, and committed to seeking God's guidance. Each Sunday, during the morning service, a team of volunteers is praying for the ministry of the Word. Throughout the week, volunteers from our Prayer Warriors team pray for the ministers, elders, deacons, a list of church members, any special requests, and missionary prayer needs. Each Wednesday, the church comes together for a special time of prayer and Bible study.
Core Groups
On Sunday Nights our adults meet together in groups to study the Core 52 verses in the Bible. Video teaching, small group discussion, prayer, and lots of laughter make this a great way to get plugged in with the church!

How Do I Meet People?
Our church is not a place for spectators. It is a place for team members. Whether you are a five-year old child, a ninety-five year old grandmother, a busy mom, or a businessman with big responsibilities, we want you to be a part of our vibrant church community. Here is how you can learn, serve, and grow at this church.
Group Studies
Often, smaller groups of people are better able to interact and learn about a topic than larger groups are. For that reason, our church has several different groups that meet at the church. We offer a traditional Sunday School hour at 9:30AM every Sunday. In addition, there are Ladies and Mens Bible Studies that occur throughout the year.. If you'd like to find out what groups are available, email
scott@hartfordchristian.com
Children's Ministry
Each Sunday morning, children get to participate in their own classes. Bible lessons are taught in such a way that every child gets to participate and learn. Each of the class teachers is carefully screened and thoroughly trained in children's instruction. The children's ministry of our church is recognized for their meaningful interaction with kids. For more information, email
elaine@hartfordchristian.com
Student Ministry
Life can get complicated as teens cross that nebulous threshold into adulthood. There are complicated decisions. Bigger stakes. Serious relationships. And a whole lot more decisions. The Student Ministry of our church provides a welcoming atmosphere for Middle School and High School students. For more information, email
scott@hartfordchristian.com
Women's Group
Women's groups give the ladies in our church family special times of interaction. Our women's groups, located in several locations throughout our community, are times of Bible study, prayer (and, of course, food). These groups provide a refreshing discipleship opportunity for the women in the church.
Over 50's
Once you get past fifty, the fun has just begun. Whether retired, just plain tired, or active as ever, the over-50 group of Hartford Christian provides refreshment, ministry, and times of valuable interaction. A mentoring ministry gives older believers a chance to meet with and help younger believers grow in Christ.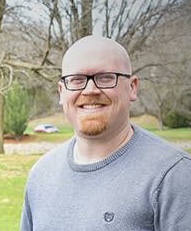 SCOTT PARKER
Senior Minister
Scott is a graduate of Louisville Bible College and is passionate about developing devoted followers of Jesus. He believes that every person has a ministry for which God has prepared them. He seeks to help others find their calling in service.
Scott loves to spend time with his family and friends, go on walks, quote 90's movies, travel, and discover local cuisine.
His favorite Bible verses are Proverbs 3:5-6 – "Trust in the Lord with all your heart, and do not lean on your own understanding. In all your ways acknowledge him, and he will make straight your paths."
Have questions about getting connected in our church, growing in your faith, or our Middle School & High School Student Ministry? Email Scott at: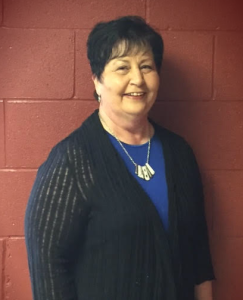 ELAINE CORDREY
Childrens Ministry Director
Elaine was born in Cincinnati, Ohio where she attended the Cincinnati Christian University. She has three children and eight grandchildren. She has worked as Secretary and/or Children's Director since the mid 1990's.
Being with family, friends and her dog, Missy, are some of her favorite things. In her free time she likes to scrapbook for her grandchildren. She loves the Lord and desires teaching children about His great love for them.
Her favorite Bible verse is Matthew 19:26 – "Jesus looked at them and said, 'With man this is impossible, but with God all things are possible.'"
Want to know about our Children's Ministry and how you can serve? Email Elaine at: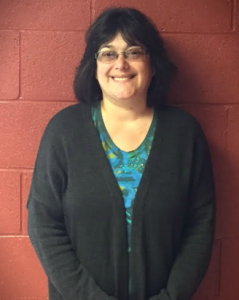 MARIA SMITH
Church Secretary
Maria is the smiling face that keeps the office of Hartford Christian Church running smoothly. She was born in Hazard, KY and lived in Arkansas, Texas, and Italy before settling back in Beaver Dam.
Maria loves to spend time with her family and friends. Some of her favorite afternoons involve cookouts and watching her kids play games in the yard.
Maria has a servant's heart for ministry. She finds her greatest feeling of worth when she is helping others. She believes that this is how we best show people the love of Jesus.
Her favorite Bible verse is Hebrews 11:1 – "Now faith is confidence in what we hope for and assurance about what we do not see."
Have questions about upcoming events, the Family Life Center, or church publications? Email Maria at: