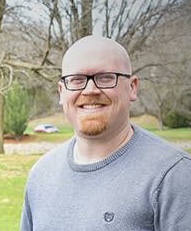 SCOTT PARKER
Senior Minister
Scott is a graduate of Louisville Bible College and is passionate about developing devoted followers of Jesus. He believes that every person has a ministry for which God has prepared them. He seeks to help others find their calling in service.
Scott loves to spend time with his family and friends, go on walks, quote 90's movies, travel, and discover local cuisine.
His favorite Bible verses are Proverbs 3:5-6 – "Trust in the Lord with all your heart, and do not lean on your own understanding. In all your ways acknowledge him, and he will make straight your paths."
Have questions about getting connected in our church, growing in your faith, or our Middle School & High School Student Ministry? Email Scott at: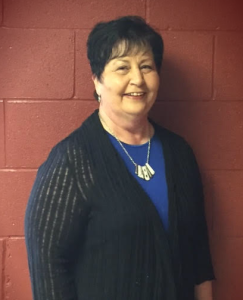 ELAINE CORDREY
Childrens Ministry Director
Elaine was born in Cincinnati, Ohio where she attended the Cincinnati Christian University. She has three children and eight grandchildren. She has worked as Secretary and/or Children's Director since 1992.
Being with family, friends and her dog, Missy, are some of her favorite things. In her free time she likes to scrapbook for her grandchildren. She loves the Lord and desires teaching children about His great love for them.
Her favorite Bible verse is Matthew 19:26 – "Jesus looked at them and said, 'With man this is impossible, but with God all things are possible.'"
Want to know about our Children's Ministry and how you can serve? Email Elaine at: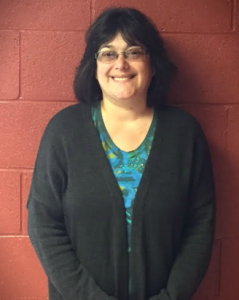 MARIA SMITH
Church Secretary
Maria is the smiling face that keeps the office of Hartford Christian Church running smoothly. She was born in Hazard, KY and lived in Arkansas, Texas, and Italy before settling back in Beaver Dam.
Maria loves to spend time with her family and friends. Some of her favorite afternoons involve cookouts and watching her kids play games in the yard.
Maria has a servant's heart for ministry. She finds her greatest feeling of worth when she is helping others. She believes that this is how we best show people the love of Jesus.
Her favorite Bible verse is Hebrews 11:1 – "Now faith is confidence in what we hope for and assurance about what we do not see."
Have questions about upcoming events, the Family Life Center, or church publications? Email Maria at: